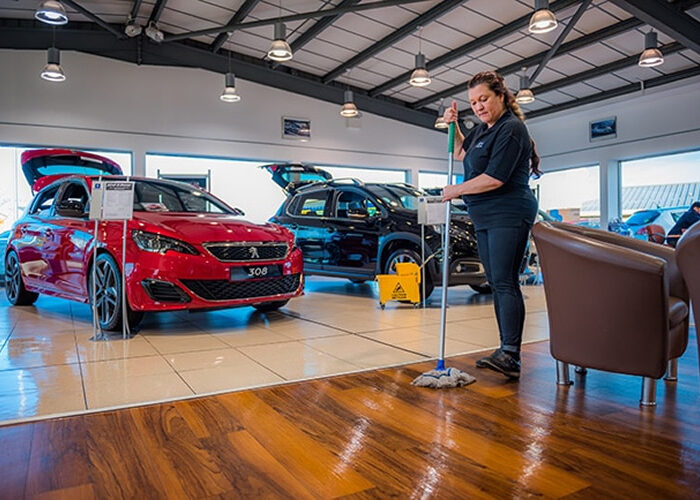 Our Dealer Cleaning Service will help you set the perfect showcase for every vehicle.
We have more than 15 years in the field and know exactly how to deliver the cleaning plan you need for your operation to run smoothly.
We will make sure that every space looks spotless and sparkling making your dealership inviting for clients and workers.
The cleanliness of bathrooms, and carpets and will impress your clients positively, making them feel safe and secure.
We understand the complexity of the operation and the diversity of spaces found in your facility, using this knowledge we make things easier for you taking care of your goods.